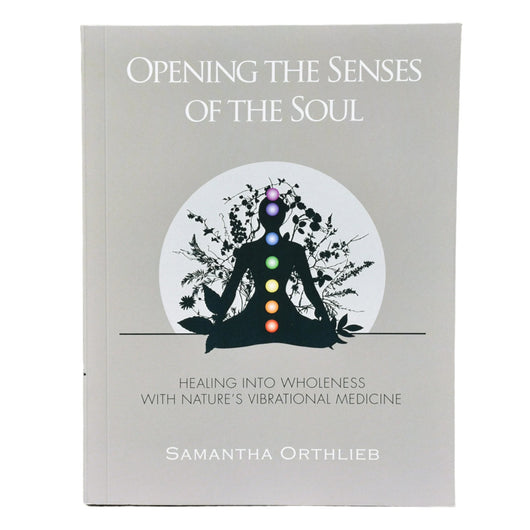 Opening the Senses of the Soul (mobi)
Regular price $14.99 Sale
Opening The Senses Of The Soul: Healing Into Wholeness With Nature's Vibrational Medicine
How deeply do you want to live your life?
Now more than ever we are being called to step up to heal our wounds and reclaim our authentic inner power in service to the planet. In this timely discourse, Samantha draws on years of clinical experience working with thousands of clients to explain how returning to Mother Earth in the form of vibrational medicine can be one of our most valuable tools in this process.
Opening the Senses of the Soul allows us to:
move past our harmful physical symptoms, patterns, roles, beliefs and self-serving, fear-based behaviours
restore balance in our physical bodies and lives and release what no longer serves us
reclaim our inner power and overcome our current cultural apathy
open our intuition and awareness to enable us to be of service for the highest good of all
flow with change and integrate new messages from the universal consciousness into our whole being
live with depth and focus in our daily experiences
Through exploration of the co-creative masculine and feminine, dominant archetypes, and the chakras, Samantha helps us to understand the underlying and symbolic meanings behind many common illnesses, and what the body is trying to tell us. Samantha instructs us on how we can use nature's vibrational medicine to support us as we heal and open the senses of the soul to reconnect with our soul's purpose.
Filled with practical tools, case studies, and remedy information, Opening the Senses of the Soul invites all of us to step into the healed, authentic, and meaningful lives that we are here to live. In doing so, we may be conscious co-creators of a sustainable and fulfilling future on this planet.